Auto Body Repair vs. Auto Repair: What's the Difference?
Auto body repair vs. auto repair—what's the difference? Before you make an appointment with the Olathe Dodge Chrysler Jeep Ram body shop or our service department, it's important to first determine the type of service you need and which resource is most appropriate. Consult this guide for more information!
What is an Auto Body Shop?
Overland Park-area drivers in need of aesthetic work, customization, collision repair, or assistance determining a total car loss should first turn to an auto body shop. The technicians here focus on the appearance of the vehicle, and they have the best equipment to handle dents, cracks, paint jobs, and more. They also still have the responsibility of ensuring the structural integrity of your car, as they make sure the frame is straight and that your vehicle meets all factory safety standards.
When to Go to an Auto Body Shop:
Dented fenders or other areas
Paint jobs
Interior cleaning
Customization
Auto repair shops typically can't handle very specialized auto body work. At Olathe Dodge Chrysler Jeep Ram, however, we offer both types of automotive service to accommodate all Gardner-area drivers.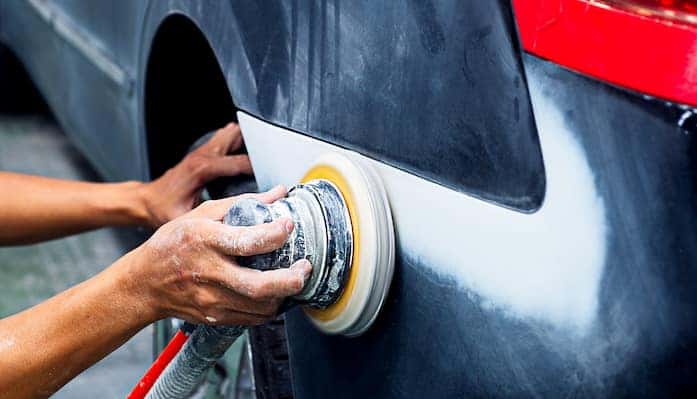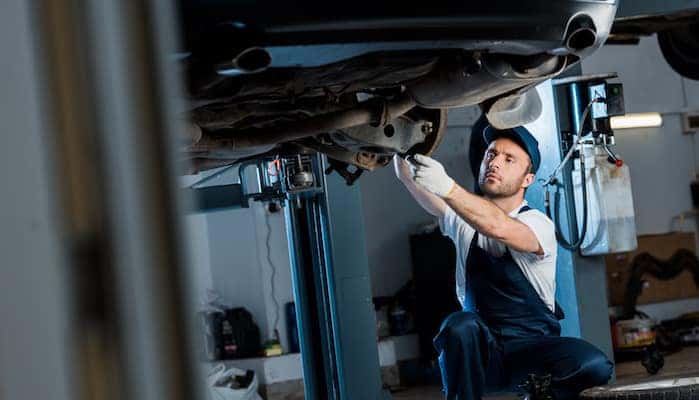 What is an Auto Repair Shop?
The majority of the time, auto repair shops take care of internal problems in your Jeep or RAM vehicle. The mechanics here can assess, repair, and replace damaged components under the hood or beneath the vehicle (engine, axles, drive shafts, etc), restoring your vehicle to working order. They also carry out routine maintenance tasks, such as oil changes, tire rotations, and general inspections.
When to Go to an Auto Repair Shop:
If you bring these problems to an auto body shop, they will likely refer you to an auto repair shop.
Schedule Repair or Auto Body Service with Olathe Dodge Chrysler Jeep Ram
Now that you know the difference between auto body repair vs. auto repair, you can visit the appropriate department at Olathe Dodge Chrysler Jeep Ram. Schedule service with our body shop if you have dents, glass damage, or significant scratches, and make an appointment with our service department for routine maintenance or part replacements. Still unsure? Get in touch with our dealership near Springhill! The best part is, whether you need auto body repair, auto repair, or both, you can take care of it all with us!
Schedule a Body Shop Appointment