What is Paintless Dent Repair?
Does your vehicle bear dents from doors being swung open or small parking lot run-ins around Overland Park? If so, then the Olathe Dodge Chrysler Jeep Ram Collision Center and Body Shop has you covered! We offer paintless dent repair, a practical and affordable way to remove dents from your vehicle, ensuring that paint stays intact. Learn more about paintless dent repair in this guide!
When is Paintless Dent Repair Possible?
When you want your vehicle to look brand-new, it's worth bringing it to Olathe Dodge Chrysler Jeep Ram for paintless dent repair. Our team can remove minor dents or dings without having to remove exterior paint. However, the paintless dent repair method can only be used when the paint surface is intact. If you notice significant scratches or chipped paint, this may not be the best way to handle your dents. Other factors that impact whether or not paintless dent repair is even an option include paint flexibility and how much the metal has been stretched by the damage.
Typically, Gardner-area drivers come to us for paintless dent repair for the likes of:
Hail damage
Door dings
Minor creases
Large dents
Bodylines damage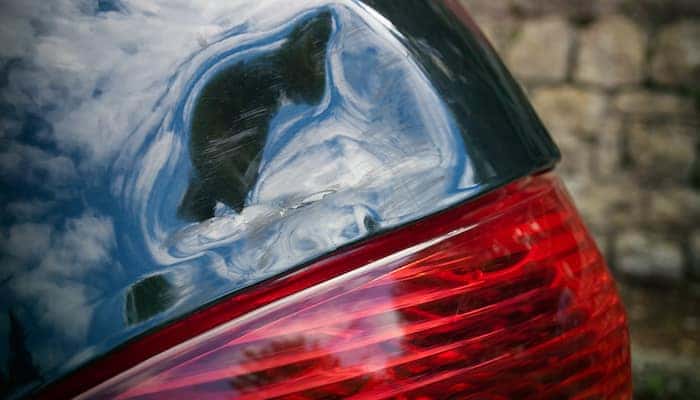 How Long Does Paintless Dent Repair Take?
Paintless dent repair is certainly a painstaking process, but that doesn't mean you'll go without your car for days. In fact, paintless dent repair can be completed in less than an hour in many cases. Of course, timing depends on the scope of the repairs, so we recommend contacting Olathe Dodge Chrysler Jeep Ram for more information on your individual situation.
How Much Does Paintless Dent Repair Cost?
More often than not, paintless dent repair costs less than other forms of dent repair. For the most accurate estimates, we recommend scheduling a body shop appointment. We offer free estimates, so there's no harm in stopping by!
Get Paintless Dent Repair Near Springhill at Olathe Dodge Chrysler Jeep Ram!
Whether you already know you want paintless dent repair near Springhill or you still have some questions, Olathe Dodge Chrysler Jeep Ram is here to help. Feel free to visit us today, and in the meantime, check out our auto body repair tips for answers to other questions you might have, including when to choose an auto body shop over a typical service center!
Schedule a Body Shop Appointment