How Do I Reset the Check Engine Light on My RAM 1500?
Need to know how to reset the check engine light on the RAM 1500? The light may remain on as you drive throughout Overland Park, even if you already took care of any existing issue. To reset a RAM 1500 check engine light, then, follow these steps from Olathe Dodge Chrysler Jeep Ram:
Pop your hood, and disconnect the negative cable from your battery.
Leave the cable disconnected for 20 minutes.
Reconnect the negative cable to your battery.
When you restart your RAM 1500, the computer should have reset and the check engine light should no longer be on. However, in some older or used models, it may also be necessary to drive your truck for up to 50 miles to recalibrate the computer. Take note, as well, that disconnecting your battery not only resets the computer, but it also likely resets the security and other electronic systems inside your vehicle.
As you can see, resetting your RAM 1500 check engine light isn't difficult. Still, it's important to also determine why it was on in the first place. Olathe Dodge Chrysler Jeep Ram can help you figure this out before you hit the roads of Gardner once more!
Why Is My RAM 1500 Check Engine Light On?
Your RAM 1500 check engine light may be turned on for something as simple as a loose gas cap or as serious as having a faulty solenoid. Whatever the case may be, you need to figure out why it's turned on, so you can properly handle any issues when you visit the Olathe Dodge Chrysler Jeep Ram Service Department.
Identify the Check Engine Light: Your RAM 1500 dashboard has many warning lights, so first and foremost, identify that the light that's on is in fact your check engine light. If you're the owner of a newer RAM 1500, it's easy to mistake the service required light, for example, for the check engine light. Consult your owner's manual for specifics.
Secure Your Gas Cap: More often than not, your check engine light ignited because your gas cap is loose. Luckily, this is the easiest to fix. Simply tighten it, check that it's sealed correctly, or replace it. From there, disconnect your battery as we mentioned previously to reset the dashboard.
Check Error Codes: Error codes generated by the computer will point to the specific issue that has caused the check engine light to appear. To access these codes, use an automotive diagnostic scanner, which also has the capability to clear the code and shut off the warning light. You can also schedule service with Olathe Dodge Chrysler Jeep Ram to complete this diagnostic process.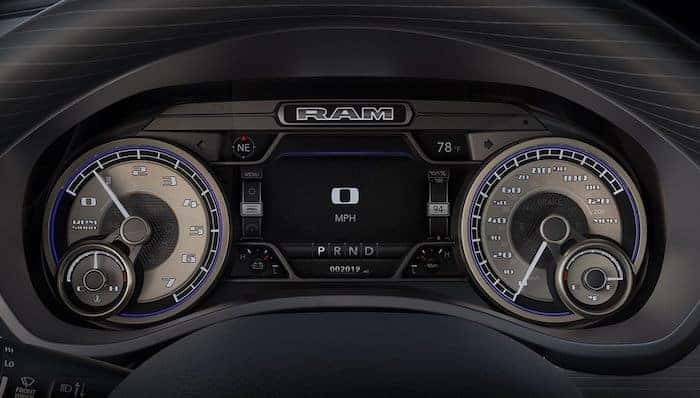 Rely on the RAM Service Experts at Olathe Dodge Chrysler Jeep Ram
When your RAM 1500 check engine light comes on, you now have some background that allows you to address or diagnose the problem. However, if you're still unsure or run into any further issues, you can always turn to the service experts at Olathe Dodge Chrysler Jeep Ram, serving Springhill and beyond. Get in touch with any questions. We're happy to help however we can, even if you'd rather search for a used Jeep Wrangler instead!
Recent News from Olathe Dodge Chrysler Jeep Ram
Go far off the beaten path when you're behind the wheel of a 2022 Jeep Wrangler. The new Jeep Wrangler retains its legendary roots and delivers incredible off-road performance and provides an open-air driving experience around Overland Park that you won't forget. While off-road performance and removable tops and doors are a strong suit of the…

When you opt for a new Dodge vehicle to help you take on your Overland Park adventures, you know that you're getting a vehicle that delivers incredible performance. Now, Dodge is introducing an incredible new compact SUV that provides legendary Dodge muscle and performance to the segment. Introducing the 2023 Dodge Hornet, a compact utility vehicle…

The off-road performance of any new Jeep vehicle is hard to beat. They're all incredibly capable with innovative off-road technology to get you far down the roads less traveled. WIth that being said, the off-road capabilities of a new Jeep Wrangler are hard to deny and it's arguably one of the most capable vehicles available…