When Is Your Car a Total Loss?
Sometimes, car accidents result in more than glass damage or dents and dings, but when is your car a total loss? Insurance companies claim a "total loss car" when the cost of repairs exceeds the actual cash value of the car. On newer vehicles, this often means that your car has endured significant damage, but older vehicles may sustain a fender bender and still be declared a total loss car. Here, we try and further clarify the implications of a total loss car, but after reading, if you still have any questions, don't hesitate to connect with our body shop near Overland Park for more information.
What Is a Total Loss Car Accident?
As we mentioned, there's no cut-and-dry definition of a total loss car accident, at least in terms of the amount of damage, as the severity of the accident can range from a major collision on the highways near Gardner to hitting a deer. Still, a total loss ends up being much more complicated than simply getting a vehicle repaired after an accident. There are more steps involved in a total loss claim with your insurance company.
What Happens If Your Car Is a Total Loss?
So, what happens if your car is a total loss? Consider these tips from Olathe Dodge Chrysler Jeep Ram:
Submit Your Insurance Claim: Since total loss car accident claims are more complicated, you will want to submit your insurance claim as soon as possible. The sooner you do so, the sooner the company can get to work on the claim.
Tow Your Vehicle to Your Insurance Company's Preferred Shop: If you suspect that your vehicle was likely totaled, you will want to have it towed to your insurance company's preferred shop. Usually, companies work with a select few shops, and bringing the car there will speed up the claim process.
Locate Your Car Title: Locate your car title as soon as you can, and file for a lost title at the DMV if necessary. This title will need to be signed over to the insurance company.
Determine How Much You Still Owe: Calculate how much you still owe on your car if it is under a loan. Gap insurance comes in handy at a time like this, especially if what you owe on your car is more than what it is worth.
Research the Value of Your Vehicle: Do your own research on the value of your vehicle to ensure that it matches up with the insurance company's final payout figure.
Agree on the Payout Amount and Complete All Paperwork: If you do have a total loss car, you will need to reach an agreement on the payout amount. You will also need to figure out your loan payment options and what is required to transfer ownership of the vehicle to the insurance company once it is paid off.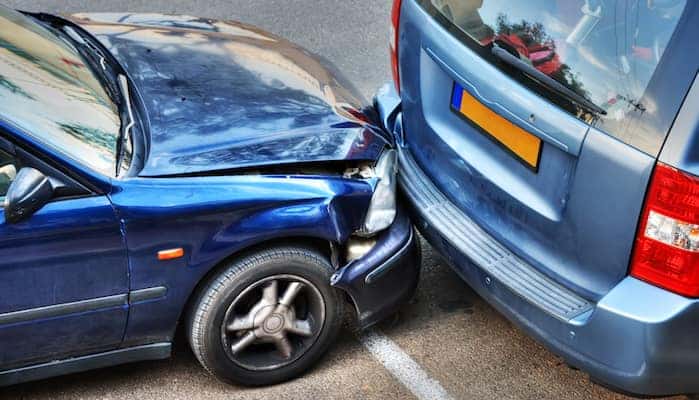 Let Olathe Dodge Chrysler Jeep Ram Be Your Guide Following a Collision
You now have some idea of what happens if your car is a total loss, but if you're still confused or need guidance, the Olathe Dodge Chrysler Jeep Ram Body Shop is here to assist drivers from Springhill and beyond. Get in touch if you have any questions, or make an appointment online!
Recent News from Olathe Dodge Chrysler Jeep Ram
Go far off the beaten path when you're behind the wheel of a 2022 Jeep Wrangler. The new Jeep Wrangler retains its legendary roots and delivers incredible off-road performance and provides an open-air driving experience around Overland Park that you won't forget. While off-road performance and removable tops and doors are a strong suit of the…

When you opt for a new Dodge vehicle to help you take on your Overland Park adventures, you know that you're getting a vehicle that delivers incredible performance. Now, Dodge is introducing an incredible new compact SUV that provides legendary Dodge muscle and performance to the segment. Introducing the 2023 Dodge Hornet, a compact utility vehicle…

The off-road performance of any new Jeep vehicle is hard to beat. They're all incredibly capable with innovative off-road technology to get you far down the roads less traveled. WIth that being said, the off-road capabilities of a new Jeep Wrangler are hard to deny and it's arguably one of the most capable vehicles available…