Essential Tasks for Safe Winter Driving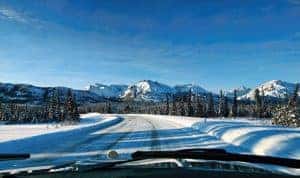 The holidays are upon us again, and along with the parties and presents comes the inevitable winter weather. Driving in winter weather conditions can cause a lot of anxiety, or worse, a car accident. That's why it's important to be properly prepared for each of the possible scenarios you might encounter on winter roads. In addition to checking your oil and serpentine belt, here are three things you can do to prepare for a safe winter season. Remember, starting on these before winter strikes will leave you better prepared.
Check Your Car Battery
Just like people, vehicles don't like being cold. Even the best battery can refuse to work if it doesn't like the temperature. In fact, low winter temperatures can reduce a battery's power capacity by up to 50 percent. So, before the bad weather gets here, consider getting a new battery if it hasn't been replaced in a while. If you aren't ready to replace the battery, at least take it to a local mechanic to have it inspected before the snow and ice hit. Also, toss a good pair of jumper cables in your car so that you're prepared to get a jump start in the event that you need it.
Prepare Your Tires
Good tires are as essential to your safety as airbags and seatbelts, especially in the winter. Make sure the tread is still in good condition. If it's worn down to less than 1/8 of an inch, it's time to spring for a new set. Also keep an eye on the PSI. Tires need to be properly inflated and winter temperatures can wreak havoc on them, so check the PSI often. You may also want to think about buying snow tires or a good set of tire chains if you live in an area known for snow and ice. Either of these are often required in inclement weather conditions.
Pack an Emergency Kit
There's always the possibility that you could get stuck in your vehicle for an extended period of time in severe winter conditions. Experts suggest carrying an emergency kit. A handful of simple items could save your life if you're stranded for an extended period of time. Standard items include bottled water, snacks, emergency flares, an extra blanket, hat, gloves, a shovel, extra power pack or battery for your mobile phone, a lighter, flashlight, and first aid kit. You can assemble your own kit or buy one that's ready-made. Also, always tell a loved one where you're going so that if you get stranded someone knows where to look for you.
Being well prepared for the winter is your best defense against potentially dangerous situations. Doing a little inspection of your car and tires ahead of time can save a lot of winter hassles, and so will an emergency road kit. These seemingly little things can be vital to your safety, so don't procrastinate. Pull out your smartphone now and set a reminder to do these things right away before you forget.