How Much Does a Replacement Serpentine Belt Cost?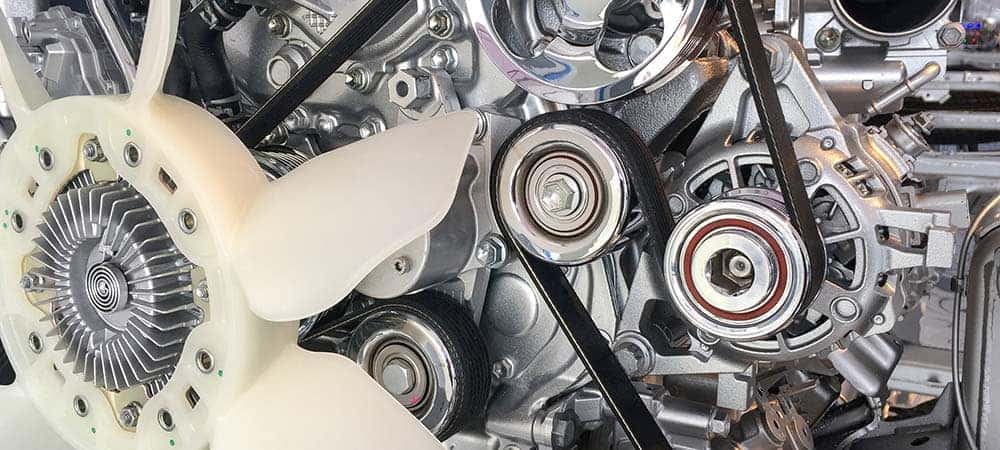 If there are strange car noises under your hood, the culprit could be a faulty serpentine belt. But what does a serpentine belt replacement cost? Of course, it depends on your make and model as well as labor costs, but in general a replacement serpentine belt costs around $70-$200 (plus taxes and fees), including around $50 for the belt and around $150 for the labor. As with any car maintenance or repair work, your specific vehicle will need to be inspected for an accurate quote.
Find out more about your serpentine belt and when it's time to get it replaced, and then get yours taken care of near Gardner and Springhill with the certified technicians at Olathe Dodge Chrysler Jeep in Olathe, KS.
What is a Serpentine Belt?
A serpentine belt winds around the front of the engine and is responsible for driving important engine systems and components, including the water pump, air conditioning compressor, power steering system, alternator, and more. An integral aspect of vehicle functionality, your serpentine belt should always be in good working order.
When Should You Get Your Serpentine Belt Changed?
So when is it time to get a replacement serpentine belt? Unlike oil changes, serpentine belt replacement isn't a service you need to worry about frequently. These belts are quite durable, so they should be able to last you between 60,000 and 100,000 miles in most cases. However, there are some important telltale signs to keep your eyes out for when it's time to get a replacement. These include:
Serpentine belt noise like squealing and/or screeching
Belt wearing or cracking
Air conditioning not working
Power steering not working
Engine overheating
Reach Out to Olathe CDJR for Replacement Car Parts and Installation
If you've noticed any of the symptoms listed above, or if you're in need of any other kind of automotive maintenance near Overland Park, bring your vehicle into the DCJR service center in Olathe, KS. Here, our factory-trained and certified technicians have a full stock of Mopar® OEM parts and accessories on hand. Looking to save? Take advantage of our service specials. Contact us today, or take a moment to learn about wheel repair or what to do after a car accident today.