The Top 4 Reasons to Look Forward to the 4th Friday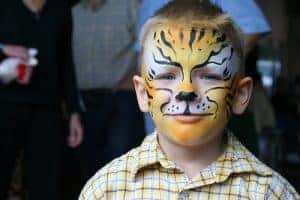 Downtown Olathe, Kansas, offers a fun and exciting atmosphere on the fourth Friday of every month from April to August. Fourth Fridays are fun for the family, with local food trucks, live music, activities, and other exciting things going on throughout the night.
Food
Fourth Friday is centered around Johnson County Square, located at 100 W. Park Street, although many of the activities take place along several blocks surrounding the square. One of the main reasons locals like to go is to sample the delicious food options for sale. Food trucks park on the nearby streets, serving up tasty entrees, sides, and drinks. Two of the top trucks that tend to show up every month include KC Food Truck Mafia and Smish Smash Sandwich Co.
KC Food Truck Mafia has multiple trucks offering some of the finest food in Kansas City on wheels, with options like gourmet burgers, BBQ, treats, and drinks. The Savanna Jane Lemonade truck is always a favorite among those with a sweet tooth because it has delectable treats and fresh-squeezed lemonade for sale. The KC BBQ truck has a full lineup of hot links, brisket, hickory-smoked ribs, pulled pork, and other specialty items. The Smish Smash Sandwich Co. is another popular truck in the area, serving artisan wraps, custom sandwiches, and salads, made with fresh ingredients.
Music
As soon as you walk up to Johnson County Square, you'll immediately notice the fun vibes and exciting atmosphere, thanks in part to the live music at every event. The performers vary between months, but this year's lineup included Old School Kansas City, a group that plays folk, country blues, and acoustic American tunes, along with Olathe Civic Jazz Band, a 17-piece swing band that plays tunes to get the crowd on their feet and dancing along. OP School of Rock also played at Fourth Friday in July 2017, a group that inspires kids to rock out on stage as well as in life.
Activities for Kids
There are plenty of activities available for kids of all ages at Fourth Friday. One of the favorite things to do is visit the Mad Science of Greater Kansas City Booth, where children can pay $1 to make and take a special item that helps them learn more about science and the world around them. The items available rotate between the months, but every option is exciting for kids.
A local company, Sister Act Face Painting, also comes to most Fourth Friday events, bringing skilled face painters, caricature artists, a bubble man, a magician, and a balloon artist, all available for free to kids at the event. Pinot's Palette also hosts an art station for your budding creative artist.
Local Shopping
Stores along the streets surrounding Johnson County Square get in on the fun of Fourth Friday, offering special sales and exciting deals for shoppers who stop by during the event. Some of the stores include Peeps Babies and Bears, a toy and children's clothing boutique, and Junque Drawer Boutique & Studio, where you can shop for gifts and specialty items.
Fourth Friday takes place monthly from 5:30 to 8 p.m. and admission is free. Check it out to see why locals love this event so much.
This photo, "tiger boy," by David Kessler used under CC BY-SA 2.0. "tiger boy" is licensed under CC BY-SA 2.0 by Olathe Chrysler Dodge Jeep Ram.