Kansas City is legendary, and not only for its barbeque! The musical tradition runs deep here, and it shows up in all the best venues. From jazz and blues to hip-hop and pop, you can find live music in Kansas City that you're sure to love with help from Olathe Dodge Chrysler Jeep Ram, your guide to KC! We aren't just your local service center and new car dealer! We love to help you find the best Kansas City has to offer.
Starlight Theatre
The Starlight Theatre is named after its open-air nature that allows you to drink in the beautiful night sky while you enjoy live music in Kansas City. The Starlight Theatre isn't just another outdoor stage, though! It also features impressive stonework and thrilling lighting, giving it a romantic and intimate ambiance. Seating up to 8,000 guests, this venue is capable of hosting big names without losing an intimate feel.
Knuckleheads Saloon
Knuckleheads Saloon offers a no-nonsense atmosphere that focuses on great music, killer beverages, and pub-style food. At this venue, guests can surely remain comfortable for a few hours. While you can use the provided seating, reserving a table can make your concert experience even more intimate and connected!
Sprint Center
If you want to see the biggest acts around, then the Sprint Center is where you need to see live music in Kansas City! Featuring world-renowned acts such as Ed Sheeran and Coldplay, the Sprint Center is among the biggest venues in the region. The center can accommodate just over 19,000 fans, so you'll enjoy a truly electric concert experience. Located near the Power & Light District, the party doesn't have to end when the concert is over!
CrossroadsKC at Grinders
Found in the heart of Kansas City's Crossroads Arts District, CrossroadsKC is a true embodiment of the city's spirit. With featured artists playing everything from bluegrass, reggae, jazz, blues, and so much more, this venue truly exemplifies the wide range of Kansas City music scene. The venue doesn't limit itself to one show a week, so be sure to catch a concert any chance you can get!
Green Lady Lounge
As the host to some of the best local and national jazz talent, the Green Lady Lounge is a great opportunity for those who truly love the local live music in Kansas City. If you're itching to experience a true Kansas City jazz club, this is a must-visit for anyone who has an appreciation for intimate music experiences.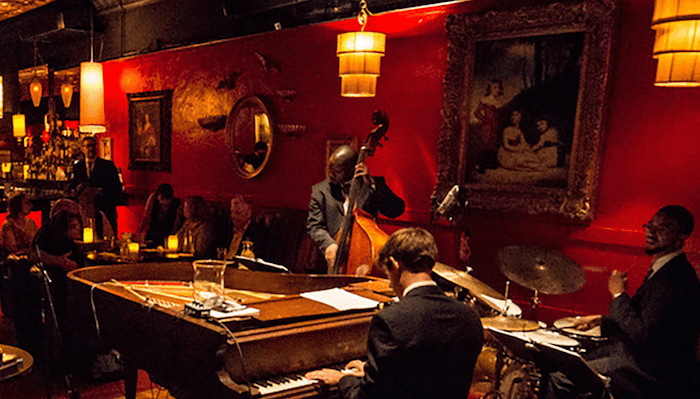 Image courtesy of Green Lady Lounge
Explorer KC with Olathe Dodge Chrysler Jeep Ram!
At Olathe Dodge Chrysler Jeep Ram, we're always excited to help you explore Kansas City! Whether you're from Overland Park or Gardner, we'll help you discover the best Kansas City has to offer. From restaurants in KC to the best parks in Olathe, KS, we have you covered. We supply recommendations for where to see live music in Kansas City and an impressive new Jeep and RAM inventory, so let us be your trusted source!
More Local News from Olathe Dodge Chrysler Jeep Ram
For the third year in a row, Olathe Dodge Chrysler Jeep Ram has been named a Dealer of the Year by DealerRater. This award, while a great honor, means even more because it comes from you, our customers for the work we do for you. Without your excellent reviews and loyalty, we would not have been considered for this accolade,…

Contact Us Kansas Special Olympics helps individuals with intellectual disabilities develop greater physical fitness, health, nutrition, and leadership skills. These goals are achieved through a variety of year-round activities from Gardner to Spring Hill, and include initiatives for children and adults. Olathe Dodge Chrysler Jeep Ram is committed to giving back to the community and spotlighting events like the…

When you visit Kansas City, take a detour from the main attractions to discover a hidden attraction in Olathe. The Kansas City Automotive Museum celebrates significant moments in Kansas City's automotive history and features a stunning lineup of classic cars. This museum is a must-see for all who love cars and the history that goes with it….