How to Fix a Broken or Rattling Muffler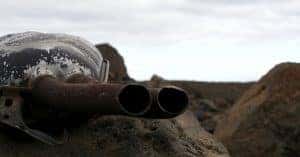 Whether your Jeep or RAM vehicle has simply aged or you've gone on too many offroading adventures, you may encounter a loose or broken muffler. How do you know when you're in need of a muffler fix? Keep an eye out for the following signs and consider these tips from Olathe Dodge Chrysler Jeep Ram, as well, to ensure safe driving around Overland Park.
Broken Muffler: The Cause
There are three common reasons that you will encounter your muffler rattling: a bad bracket, connector, or rubber hanger. Over time, these components corrode and weaken, which causes the muffler to shift and rattle as you drive around Gardner. Keep in mind that a loose muffler is a prime spot for rust to form from salt, debris, excessive heat, and excessive moisture, all of which can be traced to offroading.
Broken Muffler: The Symptoms
If you hear your muffler making noise as you cruise through Springhill, then you can probably assume that it is broken. Mufflers are supposed to quiet sound coming from your exhaust, not extrapolate it. Along with the sound, you may notice a harsh smell coming from the back of your vehicle. The muffler also funnels exhaust fumes, so if it's not functioning properly, the fumes will linger. Finally, one of the least noticeable symptoms of a broken muffler is a decrease in fuel efficiency. Tracking your mileage will give you an idea of when your muffler is on the fritz.
Can You Drive a Car Without a Muffler?
Can you drive a car without a muffler? Technically, yes, but we advise against it. The muffler isn't a vital organ in the makeup of a vehicle, yet it definitely serves a purpose. When driving without a muffler, your car will be significantly louder. In some states, this is even grounds for a ticket.
How to Fix a Loose Muffler Step by Step
You can also drive a vehicle with a loose muffler, but it also isn't the best idea. A loose muffler may hang lower than normal, hitting bumps or railroad tracks as you drive through Lenexa. You also run the extreme risk of carbon monoxide poisoning if too many fumes enter your vehicle.
When faced with a broken muffler, your best bet is visiting the Service Department at Olathe Dodge Chrysler Jeep Ram. Our expert technicians can diagnose any issue and perform the necessary repairs. If you prefer to complete service at home, though, follow these steps:
Crawl under your car.
Tighten any loose bolts holding the muffler in place.
Lift the muffler up to where it should be and wrap a steel zip tie around it and the frame of your vehicle.
This should keep it in place until you can bring it in for professional service.
How Much Does It Cost to Fix a Muffler?
The cost to fix a muffler varies, depending on the damage to it. Small holes can be easily repaired, but more significant damage will require a replacement muffler. Generally, replacement muffler cost depends on your vehicle, the parts needed, and labor time involved. Of course, you can always connect with our technicians for an estimate.
Schedule Muffler Service with Olathe Dodge Chrysler Jeep Ram
When you face issues with a bad muffler, schedule service with Olathe Dodge Chrysler Jeep Ram! And if your broken muffler is combined with other automotive issues, then it may be time to look for a new Dodge, Chrysler, Jeep, or RAM. Whatever the situation may be, don't hesitate to turn to Olathe Dodge Chrysler Jeep Ram. We're here to help in any way we can by teaching you about what to do after a car accident or how to address wheel repair.
Recent News from Olathe Dodge Chrysler Jeep Ram
This photo, "Abandoned muffler," by Dave Gingrich used under CC BY-SA 2.0. "Abandoned muffler" is licensed under CC BY-SA 2.0 by Olathe Chrysler Dodge Jeep Ram.