Hot and Fresh: The Best Bakeries in Kansas City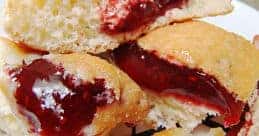 Something about the holiday season leaves us wanting to over indulge on all of our favorite foods. Stuffing ourselves with amazing pastries is all part of the American holiday tradition, but for many of us, it's a year around pleasure, especially in Kansas City. From decadent cakes, to cream pies, and assorted donuts, Kansas City has a mouth-watering array of artisan style bakeries that will leave you begging for more. If you like your pastries warm and fresh, visit the best bakeries in Kansas City.
McLain's Bakery
McLain's Bakery is a 70 year old family tradition that has become an icon of deliciousness for Kansas City. From scones to donuts, they have it all, but we suggest you try their renowned Chocolate Cup Cookies. It's like a Pecan Sandie that grandma used to make, only with chocolate frosting on the top to kick it up a notch. This cookie may be old school, but it stands the test of time. You should also try one of the many different flavors of their incredible fruit Danishes. They do everything right at McLain's, including fresh baked artisan bread and perfectly prepared coffee cakes. Drop by for breakfast or lunch and be prepared to make your taste buds dance.
Heirloom Bakery and Hearth
Heirloom Bakery and Hearth is a popular neighborhood bakery that is best known for their own unique version of Pop-Tarts. They are a sweet, warm, and flaky goodness that will leave you craving another one as soon as your done with the first. They also have a wonderful section of fresh home style breads and mouthwatering cinnamon rolls. If sweet isn't your thing, try something savory instead. Heirloom Bakery is everything a local bakery should be and it will leave your heart warm and your tummy bulging in happiness.
Tous Les Jours
If you want something with an international flavor, Tous Les Jours is the perfect bakery for you. Tous Les Jours is a growing Korean bakery chain that came to the states in 2004. They offer some amazing and tasty French-Asian style pastries that have made the place famous. Try their fresh savory kimchi croquette, their unique sweet rice and red bean doughnuts, addictive sweet corn cream twists, or one of their great selection of mini pizzas. They also have more traditional cakes, fresh baked breads, and sweet macaroons. Their extraordinary selection of tasty treats will leave you baffled and excited.
Kansas City Bakeries have a unique charm that feels like your mom's kitchen. The smell of fresh chocolate chip cookies, cinnamon rolls, or apple cake is comfort food for the nostrils. Once you sit down and dig into the yummy fresh baked treats, you'll feel a comfortable satisfaction come over you, like brunch with the family on Sunday mornings as a kid. Kansas City bakeries are starting to turn heads of famous foodies and chefs from around the globe and these places are perfect examples of why that is.
Want more local tips? Check out our list of the best parks in Olathe, KS!