Great Ways How to Celebrate Halloween in Kansas City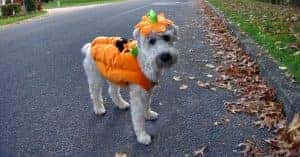 If you love Halloween, you're in luck. Kansas City offers a huge variety of Halloween-related events, festivals, and attractions. When you're getting ready to celebrate this Halloween, make sure to check out everything going on in Kansas City. You might be surprised at the variety of options you find.
Boo Fest
Head to the Marlborough Community Center at 8200 The Paseo Blvd. on October 26 at 6 p.m. for Boo Fest. This is a family-friendly event, and a great option to get the kids out doing something fun for Halloween. Boo Fest is free to the public and is open until 8 p.m. Throughout the community center, you'll find arts and crafts areas for the kids, snacks, and even games with prizes. This is a perfect place for younger children, or for those young at heart. Don't forget to wear your costume for a little extra fun.
Monster Mash
Also on October 26 from 6 p.m. to 7:30 p.m. you'll find Monster Mash at the Kansas City North Community Center. Monster Mash is a free event for the public and is perfect for children ages two to 13. Make sure to dress up for the costume contest and pictures in your costumes. This is a safe environment for the whole family, and you'll find something for everyone here. There are Halloween-themed games, snacks, and arts and crafts booths. On top of that, you can win prizes throughout the evening. Make it out for a fun night with the family.
Boo at the Zoo
Head to the Kansas City Zoo at 6800 Zoo Dr for Boo at the Zoo. This event happens on October 28 and 29 and is a favorite for locals and visitors alike. Throughout the zoo, your kids can trick-or-treat, participate in Halloween-themed activities, and check out the live entertainment. Make sure to dress up in your favorite costume before heading to Boo at the Zoo.
Friends of the Zoo members get exclusive early access to the event on October 28 from 8:30 a.m. to 9:30 a.m. Ticket prices are $14.50 for ages 12-54, $13.50 for ages 55 and older, $11.50 for children ages 3-11, and free for children two and under.
Halloween Extravaganza
If you're looking for the biggest party in the area, check out the Halloween Extravaganza. This event is happening October 22 from 2 p.m. to 5 p.m. at Union Station, located at 30 W. Pershing Road. Here you'll find events for adults and children alike, but make sure you get in costume before you head over. This is the biggest Halloween party around for all ages. There are face-painting stations, balloon artists, cookie design stations, trick-or-treating, costume contests, and more. Tickets are $9 per person.
Whether you're looking for a party to end all parties, or simply want a fun and safe way to get out with the kids this Halloween season, there are so many great options around Kansas City. Check your calendar and mark your favorite events today, then get ready to be spooked come to the end of October. At Olathe Dodge Chrysler Jeep Ram, we're your local guide to anything from Halloween events to local music venues!
This photo, "Pumpkin," by Eric.Ray used under CC BY 2.0. "Pumpkin" is licensed under CC BY 2.0 by Olathe Chrysler Dodge Jeep Ram.