Eager For More Info on the 2018 Chrysler 300? So Are We.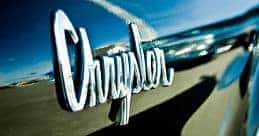 We don't know much yet about the 2018 Chrysler 300, but as production begins, we're eager for more news from the manufacturer. Will the new 300 undergo a major overhaul, or will we just see some minor changes? Here are some of the features we may see in the next generation of Chrysler 300s.
Hints From Chrysler
The majority of details surrounding the third generation of these luxury cars have not been officially confirmed. Sources speculate what is likely based on past 300s and what we've seen from competitors, but we'll have to wait until later this year (or even early 2018) for Chrysler to confirm this information.
However, we do have some comments from its creators regarding the spirit of innovation behind the new 300. Sergio Marchionne, CEO of Fiat Chrysler, is planning big changes for the company, which may involve a revamp of the 300 line. Ralph Gills, head of design for the 2018 300, has also commented that no matter what, the new model "has to be unique." Moreover, with the company no longer producing its 200 builds, it can focus on making the 2018 300s truly special.
This may include the following cool features and carryovers from past models:
Leather and cloth interiors: The body of the 300 is easily recognizable, and this will likely remain true for the 2018. Higher-grade leather may be available for select builds, and we do know that Chrysler is including an additional trim for its upcoming iteration. The Touring trim, which will have cloth seats instead of leather, will be newly available for the 2018 300.
Engine options: The 3.6-liter V-6 engine, standard for all 2017 models, may still be the cornerstone of Chrysler's engineering for the 300. However, we've seen added power in the 2017 300S model, which features an available 5.7-liter Hemi V-8 engine. Other standard features we'll likely see in the new build include an eight-speed automatic transmission, Chrysler's 300C RWD transmission, and trims available in both all-wheel drive and rear-wheel drive configurations.
Safety features and tech upgrades: The following systems were featured in the 2017 300s: front collision warning, automatic braking, LaneSense land departure warning, lane keep assist, and adaptive cruise control with stop technologies. These will likely be available in the new 2018 model along with other additions and package options. These features will make the new 300s safer, sustaining and hopefully improve their good ratings from the Insurance Institute for Highway Safety. We'll also likely see some tech upgrades and a range of features announced for the new 300.
Look for the 2018 Chrysler 300's Debut This Year
Production on the 2018 Chrysler 300 begins this summer. We'll get our first look and more details about the specs confirmed from the manufacturer as early as this fall (though we may have to wait until the first quarter of 2018). This should include MSRP information and a final release date. For more information about these vehicles or to test drive a 2017 model, visit Olathe Dodge Chrysler Jeep Ram.
This photo, "A Chrysler Reflects," by Randy Heinitz used under CC BY 2.0. "A Chrysler Reflects" is licensed under CC BY 2.0 by Olathe Chrysler Dodge Jeep Ram.