What Does Liability Insurance Cover?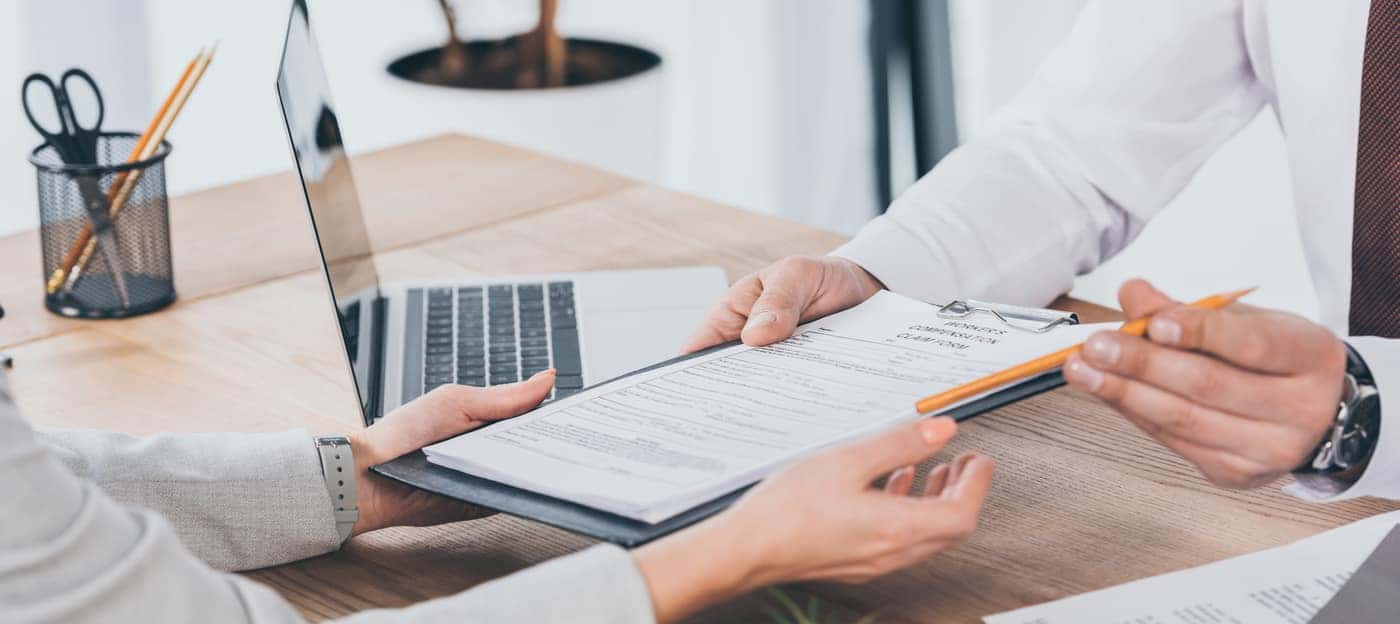 What does liability insurance cover? This required form of insurance covers both bodily injury and property damage under a two-fold plan, which handles expenses if you are at fault in a car accident. Consult this guide from Olathe Dodge Chrysler Jeep Ram for a closer look at the ins and outs of liability insurance and when you would need to use it around Overland Park.
---
Auto Liability Insurance Definition
Bodily injury and property damage are both covered under the overall liability insurance plan, but each had individual limits. These are set by the state for what's required, but Gardner drivers can always increase coverage if desired. See below for specifics on what each portion of liability insurance covers.
Bodily Injury
Medical and hospital bills
Long-term nursing care as needed
Rehabilitation
Funeral expenses in fatal accidents
Pain and suffering
Lost earnings
Property Damage
Car repair expenses
Necessary part replacement
General property damage (house, personal property, etc.)
Pets
In understanding the auto liability insurance definition and what each portion covers, it's important to keep in mind that this is for the victim of the accident, not the driver at fault. Comprehensive and collision insurance cover your car specifically.
How Does Liability Insurance Work?
How does liability insurance work? You have a sense of what it covers, but setting up your plan with your Springhill agent requires that you understand how coverage limits work. Limits can be split or grouped as a single limit, as explained below.
With a single limit under liability insurance, there isn't a limited amount per person involved in the accident, or a separation of property damage. Rather, a lump sum will be used across the board.
A split limit, on the other hand, allows Lenexa-area drivers to choose maximums for bodily injury payments per person, an overall maximum for all people injured, and a maximum for property damage.
Learn More About Insurance Coverage at Olathe Dodge Chrysler Jeep Ram
Do you need further explanation of the auto liability insurance definition, or still asking, "What does liability coverage pay for?" The Finance Center at Olathe Dodge Chrysler Jeep Ram is here to help. Get in touch with any questions, and feel free to consult our car buying tips for additional advice.
More from Olathe Dodge Chrysler Jeep Ram
Go far off the beaten path when you're behind the wheel of a 2022 Jeep Wrangler. The new Jeep Wrangler retains its legendary roots and delivers incredible off-road performance and provides an open-air driving experience around Overland Park that you won't forget. While off-road performance and removable tops and doors are a strong suit of the…

When you opt for a new Dodge vehicle to help you take on your Overland Park adventures, you know that you're getting a vehicle that delivers incredible performance. Now, Dodge is introducing an incredible new compact SUV that provides legendary Dodge muscle and performance to the segment. Introducing the 2023 Dodge Hornet, a compact utility vehicle…

When you want a truck that can tackle the toughest Overland Park jobs, you should opt for a 2022 RAM 1500. The 2022 RAM 1500 towing capacity provides plenty of power for nearly any task. Combine that with its high-quality interior and you'll be nearly ready for anything that comes your way. While the new RAM…