Can You Lease a Used Car?
Leasing a used car isn't common, but some dealerships offer the opportunity regardless. Usually part of a certified pre-owned program, used car leasing is only explicitly prohibited by a handful of makes. Contact us to learn more about the ins and outs of used car leasing.
Used Car Leasing Facts
Lower monthly payments and the freedom of a lease make used car leasing an attractive decision for many Overland Park area shoppers. But before you take the plunge, you should get answers to the following questions:
Which Used Cars Can Be Leased? – Most used car leases are only offered for certified pre-owned vehicles, and their prices may not be advertised. Contact us if you have your eye on a particular model.
Used vs. New Car Lease – A used car lease will usually cost less than new car monthly lease payments while offering many of the same benefits. You'll still need to return the vehicle after the lease term is up, and you'll still need to meet mileage limits.
Can I Buy a Used Car After I Lease? – If a dealership offers used car leases, it's a safe bet you'll be able to purchase the car after the lease is up, giving you a lower residual value than purchasing a newer model that you've previously leased.
Insurance for a Leased Used Car – Insurance costs are partly dictated by the value of the car. It's possible that you could pay less per month for insurance with a CPO lease.
While maintenance costs tend to be higher on a certified pre-owned car, these models often include an extended warranty that covers many important parts and services.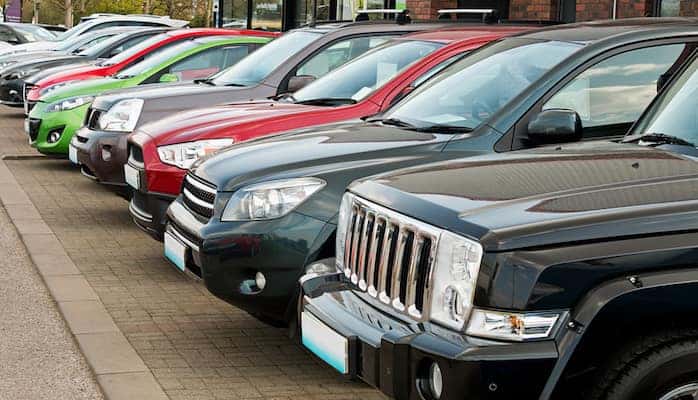 Learn More About Leasing at Olathe Dodge Chrysler Jeep Ram
Explore the used Chrysler Pacifica inventory and RAM 1500 lease deals, as well as incentives offered on other new RAM, Jeep, and Dodge models, today! Questions about used car leases or lease contracts? Feel free to contact us at (913) 294-7906. We're located within a short drive of Springhill, so stop by today. Wondering how much a car lease may cost you? Learn about our car lease calculator available at our dealership.
Recent News from Olathe Dodge Chrysler Jeep Ram
For a long time, the RAM 1500 has provided drivers like you with an incredibly capable truck to take to the Overland Park job sites. Fortunately, the 2022 RAM 1500 is no different than its predecessors and offers all the performance you need to get the job done. With powerful engine choices for the 2022 model…

Getting behind the wheel of a new Jeep vehicle means that you get to enjoy incredible off-road performance when you're going off the beaten path near Overland Park. Fortunately, the 2022 Jeep Cherokee is no different and provides all the off-road prowess you need for a successful drive. With that being said, the new Jeep Cherokee…

When you opt for a Jeep to take on your Overland Park adventures, you're getting a vehicle that's capable and ready for nearly any terrain. Luckily, the 2022 Jeep Cherokee is no different and provides all the performance you need when you want to go on an excursion. While the new Jeep Cherokee offers incredible capabilities,…